The Best Outcome Starts Here
We have been defending those who have been accused of committing criminal offences for over 35 years.
Expert regulatory, fraud and criminal defence lawyers who have garnered a reputation as one of the UK's leading criminal law firms. Based in Manchester but serving the whole of the UK. We have been fighting for justice for our clients for over 35 years.
The team has the expertise and knowledge to defend people facing charges in all aspects of criminal law.
We provide comprehensive legal advice and guidance on cases, assisting people at all stages of prosecution, from initial arrest and investigation through to police station interviews and court proceedings, including Magistrates Court, Crown Court and the Court of Appeal. Our lawyers are available 24 hours a day, seven days a week, so you can rest assured that you will have access to support when you require it.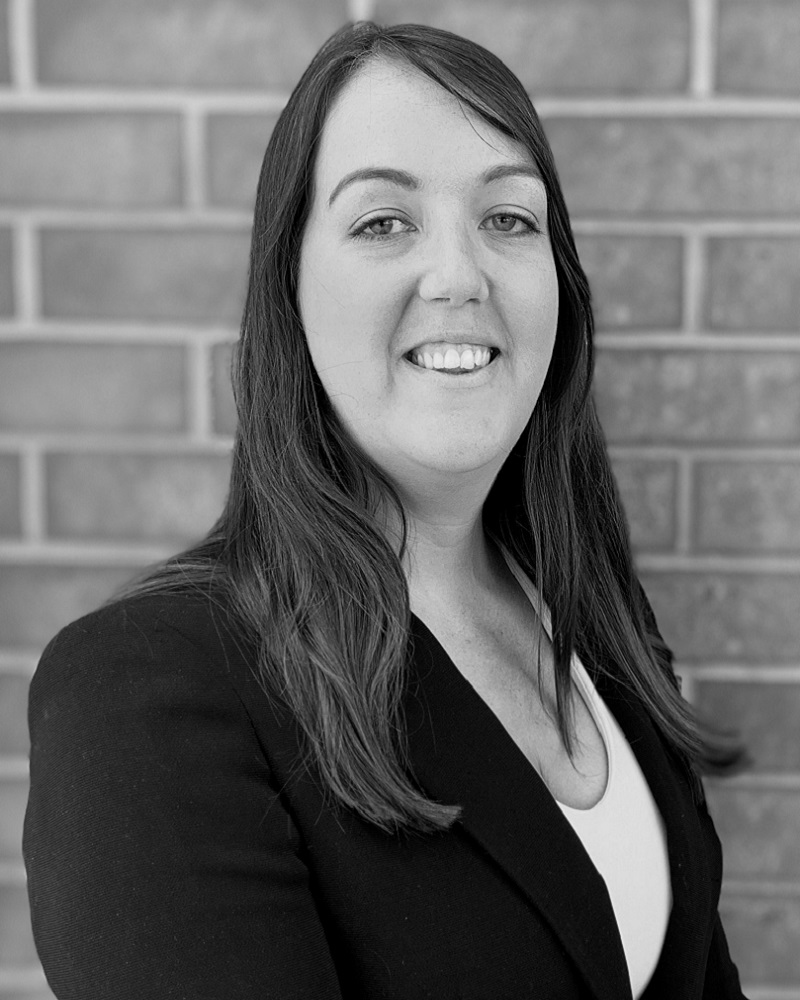 Our strength is our team.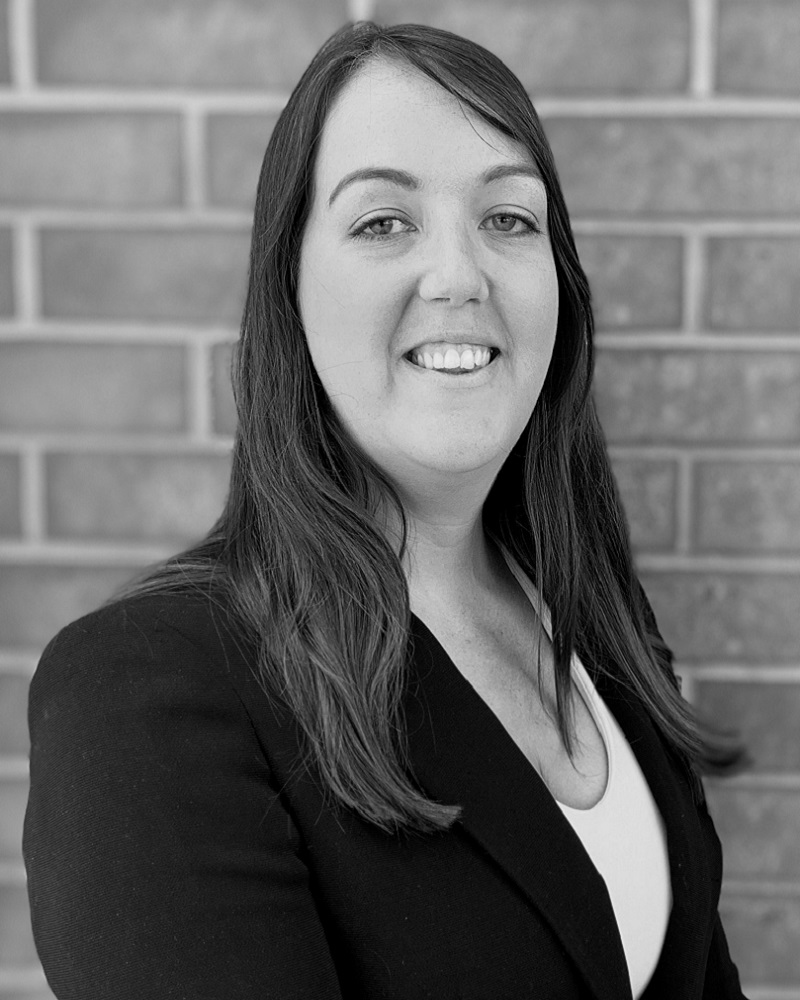 Burton Copeland operates in Greater Manchester and covers all police stations and courts in the region, and beyond when necessary. The senior partners are supported by, in excess of, twenty five fee earners including solicitors, police station representatives, legal executives and paralegals.
Meet The Team
Testimonials
An exemplary service,
whatever your needs.
"I had need to call upon the services of Burton Copeland and in particular Gwyn Lewis. I can say that I am more than happy with the thoroughly professional way in which they brought my matters to a successful conclusion."
Shaun Wright-Phillips (Former England international and Queens Park Rangers footballer)
"I accept that I have had more than my fair share of appearances in Court. Burton Copeland have always been there for me and have provided me with sound advice."
Joey Barton (Former Footballer – Now manager and pundit)
"Burton Copeland is the first call I make if I have any motoring related questions, as they are always quick to reassure me and put me at my ease."
Bradley Walsh (Star of many TV programmes including Coronation Street, Law and Order, Dr Who and The Chase)
"Hi Nick, This is just to say a massive massive thank you to you, Julian and Hannah for all you have done for me. Brain injury is a subject even the professionals are unsure about, so for you to believe in me and work so hard on my case and do all you have done…
Davena
I was charged with conspiracy to pervert the course of justice and sent for trial to Manchester crown court. I chose Burtoncopeland solicitors to represent me on recommendation and their firm's profile. I selected Yvonne to represent me. Yvonne was my light during a dark period of my life. She gave me hope, strength and…
Elliot Cooper
I had to write because it is very rare in these times to be able to say thank you and mean it. Unfortunately my son found himself in trouble and…we instructed one of your solicitors to represent him. The case was then handed to Suzanne Dooley. I can't praise her enough! Her standard of professionalism,…
Mrs S – Assault matter
Dear James, Emma, Liz and everyone at Burton Copeland. Thank you very much for all your help and advice throughout the past few months.
Ms B (Stockport)
Big thank you to Erin Cowley for all of her hard work on my partners case which had the best turn out we could of had! Erin was always willing to work outside of her office hours for us and would never fail to make my partner feel like he was in the best hands…
Miss Carr – Manchester
Having completed a customer satisfaction survey, I feel I need to write a letter to express my gratitude and appreciation for all the hard work carried out by Erin during the case. Her commitment and drive to put the case together was exemplary and over the two and a half years of constant reading, discussion and guiding…
R v S Testimonial
I would like to thank you for all your help in my case. Your genuine interest in securing an acquittal in my case was of immense comfort to me. I will be forever grateful for the support you showed me.
R v E – Credit Card Fraud – Testimonial
Having asked several members of the legal profession for a recommendation the name that came forward each time was that of Damian Wall. His preparation throughout was meticulous and he left no stone unturned and his tactical nous caught the prosecution off guard. Damian's perseverance and his approach to the trial strategy along with that…
Testimonial R v A
"We used Jonathan Wall from Burton Copeland he was excellent. The service and setup is very professional was available anytime to answer any questions and the advice he gave was always 100% right. Would like to say a massive thank you from me and my family and would highly recommend Jonathon and his team to…
Vijal Singh (Manchester)
"[Jonathan] was a great help and did extremely well supporting me…Thanks"
Miss Lelo (Manchester)
"My wife and I used Burton Copeland solicitors a few months ago. We had the pleasure of Gwyn Lewis and Jonathan Wall. Both exceptional men who know the in's and out of the job. We were blown away at court with the result, due to the exceptional knowledge of Mr McMahon who again was outstanding.…
David McDonald (Oldham)
"Bryan and Jonathon both had involvement in my case. They completely understood my situation and were in constant contact with me. My case went all the way to court (surprisingly) and I was found not guilty. I cannot thank them enough as they saved my career. Cannot recommend them highly enough."
Rashid Mahmood (Bradford)
I was highly impressed with the way in which my case was handled by Jonathan from my initial instruction to its conclusion, Both my partner and I were treated with the utmost courtesy and no query was too small nor too great for Jonathan and the team. He went above and beyond to help me.…
Mr C – Manchester
I wish to thank you greatly for the well-informed help you gave me with regard to my recent Fire Arms Revocation Order. It is easy to take for granted the many benefits of NRA membership but I had never imagined that after being a member for a decade that the provision of legal assistance would…
National Rifle Association Member
Yvonne Garside represented a member of our family recently. She was at all times caring, warm and approachable regardless of the day or time. A consummate professional, tenacious, informed and effective, I wouldn't hesitate to recommend her most highly.
PK – Manchester
Just to say thanks for all your help Robert [Moussalli] – you're a diamond.
Mrs M
Thank you [Rob Moussalli] for everything you have done for my sons over the last couple of years. I don't know what we would do without you. I recommend you to all my friends.
Ms D
You're the best solicitor around Rob [Moussalli]. I tell all my mates to ask for you.
Master J
You [Rob Moussalli] are the best. I never use anyone else and never will.
Master H
Rob Moussalli was "reliable, kept us well informed and up to date, acted very professionally. Thank you"
Mr S
Rob is an excellent solicitor. [My son] has special needs and he explains everything clearly.
Mrs Q
I couldn't ask for a better service. I really can't think of anything to express the total respect I have for everyone that helped me. Thank you all so very much.
Mr M
As counsel it is so important to have a good working relationship with the fee earner in the case you are conducting because it is their responsibility to assist with building rapport with the lay client, take instructions, review the evidence and discuss it with you, take witness statements, draft other documents, instruct experts and…
Counsel H
Massively happy with the help of my barrister getting the Court / Judge to understand my case. Thank you [Rachel Murphy] in helping reduce my sentence. Many many thanks, will use you for any future incidents, although I don't intend to live the life of crime. Thank you.
Mr P, Manchester
Excellent Service provided by the fostering Network And Louise Straw in Particular. Cannot thank Louise enough for her help, patience and advice during this time and given the circumstances and restriction due to COVID19.
Mr & Mrs A, Monmouthshire
My first contact was with Lisa Nevitt who was friendly and helpful before Gwyn Lewis took control of my case. I immediately felt at ease and in good hands. Gwyn was helpful, informative and was able to handle any questions I had. I can't thank you enough for bringing matters to a prompt and successful…
Mr G – South Wales
Thank you Yvonne Garside and Burton Copeland for everything you have done for me over the last couple of years. Yvonne is not only highly professional, competent and wise, but she has been incredibly supportive and understanding throughout. Without doubt one of the nicest people I've ever met and I cannot recommend Yvonne highly enough.…
Mr L – Manchester
Hannah and Louise were always willing to go through everything with us and to listen to what we had to say and go through all the information we provided.  We felt supported.
Mr L – Kent
I found that everyone who dealt with me was compassionate and understanding and had an air of confidence that made me more relaxed.
Ms Byfield – Staffordshire
Nothing to improve.  I couldn't ask for a better service. Very helpful and achieved great result. Just would like to say a massive thank you.
Mr M – Bradford
Nick Terry was good and knew how to deal with this allegation from the start, he was always a step ahead throughout.
Mr Hussain – West Midlands
I found your service very good and very prompt. The solicitors advice was very good and very professional . I felt that my case was important to her and felt reassured in her presence. A personal thanks to Louise.
Mr A – West Midlands
Mr Benson is a huge benefit to the organisation. Couldnt speak any more highly of his support.
Mr L – Manchester
Excellent service on all points, special thanks to Claire Tapper.
Mr H – Hull
Very professional and supportive. A big thank you to Claire Tapper and the team at Burton Copeland; always there when needed, the right guidance and advice at the right time and invaluable support through a difficult process with a very positive result.
Mike W – Google Review
Claire Tapper was incredible, her support, humour and no nonsense approach were exactly what I needed to get through a very dark time. Claire was always at the end of the phone whenever I needed advise. Together with her no nonsense approach and hilarious sense of humour, she pulled me through! Claire arranged for Barrister…
RP – Google Review
I can't recommend Jonathan Wall enough. He gained a great relationship with my son, putting him at ease at all times and ensured that I the mother was fully informed of the process throughout. I can thankfully say that we had a positive outcome due to Jonathan's expertise.
Shirley Donaldson – Google review
From Speaking to Jonathan to arrange representation to Liz on the day from minute one of my experience with burton Copeland I felt well looked after and assured but also appreciated the honesty given by them. Hopefully will not have to use again but would highly recommend. Thanks again
James Tomlinson – Google review
I recently used Burton Copeland for an allegation against my son. This was an extremely upsetting and difficult time for us as family and we were fortunate enough to receive help and advice from Rob Moussalli. I cannot thank him enough for his support and professionalism throughout the time we needed assistance. There is not…
K Hudson – Google review
I was represented by solicitor Suzanne and what an amazing help she was I would highly recommend her for representation my outcome was so much better then expected Thank you
Lisa Pilling – Google review
Following a breach of Health and Safety Regulations in 2011 EPL received a substantial fine which was due to be paid by December 2020. Following a hearing and review of the companies finances which took place at Crewe Magistrates Court, Burton Copeland Solicitor Dan Weed managed to secure a significant reduction in the fine and…
Jeff Norris – Google Review
I have recently required the services of Burton Copeland LLP. My solicitor assigned was Daniel Weed. He went above and beyond for us, even returned to court to represent us for a second time, free of charge, when the case date was changed on the day of the first hearing. Cannot recommend him enough.
Hunter Irwin Security Specialist – Google review
I would not hesitate to recommend this company to anyone requiring legal representation. I was fortunate to have Mr Daniel weed as my solicitor and I found him to be friendly, patient, knowledgeable and professional at all times. He always got back to me quickly , to keep me updated, answer any queries or simply…
Mark Johnson – Google review
Absolutely amazing solicitors dealt with my case very quickly, communicating with me at all times and putting me and my partner at ease. Mr Daniel Weed was my solicitor extremely professional and I would definitely recommend him and the company to anyone especially foster carers dealing with allegations thanks again.
Keith Scott – Google review
Brilliant law firm. Tremendous. Yvonne, Gwyn and Daniel amongst the others are truly superb professionals who are extremely diligent and ethical and deliver results. Thank you.
AD – Google review
Couldn't recommend Dan and his team enough, they were excellent and couldn't be faulted.
Alex Merrett – Google review
Yvonne Garside represented my nephew recently and she was nothing but professional understanding committed and exceptionally hard working she was also compassionate and supportive at a time of great distress would highly recommend.
Michelle Kieran – Google review
Excellent lovely helpful people Yvonne Garside very helpful and the receptionist made me fell very welcome.
Mark Bailey – Google review
What can I say except a big thank you from all our family. Yvonne Garside and her team at Burton Copeland were exceptional and resulted in us having a 100% perfect verdict. I can't recommend her enough! Nothing was too much trouble, she was always there for us, easy to talk to, knew her 'stuff'…
Ian Oogly – Google review
I want to say a big thank you to Yvonne Garside of burton Copeland after everything she did to help me and guide me through my trial. This solicitor is one in a million. If anyone seriously needs help you would be silly not to ask for Yvonne Garside to help prepare and do your…
Michael C – Google review
I recently had a court date, a bit of an unfortunate situation. I read the reviews online regarding Burton & Copeland and they all seemed very positive. The minute I picked up the phone and spoke to my first line of contact I was very impressed. I felt even more confident and their costs are…
Chris Bula – Google review
I used the services of Nick Terry for a matter with the DVLA who were threatening to take me to court for something I had no knowledge of. Nick was able to put me at ease and explained my options. After a brief conversation Nick very quickly contacted both the courts and DVLA to explain…
Peter Keenan – Google review
I have dealt with Burton Copeland Since 2013. Google only lets you leave one review, because they are that good I am leaving them a second review for their outstanding performance, my recent case which was won. Nick Terry is a down for earth guy and just gets things sorted ASAP!! Great firm to deal…
Usman Ali – Google review
A late review but Jonathan and [Yvonne] were amazing for my partner and stuck by him for the last 4 years and defended him to the hilt as well as always keeping him updated at every stage and making us aware of the stages that were next and always being on the other end of…
Hannah F – Google review
We used Jonathon from Burton Copeland and he was absolutely brilliant. Always available any time of the day to speak to and give advice. Would definitely recommend. Very comfortable and professional set up.
Sonny Singh – Google review
Couldn't thank Louise Straw and Daniel Weed enough. Efficient and professional. Kept me updated every step of the way, and got me through the most awful year and a half of my life with the best results. Would highly recommend and I will be forever grateful
Candice Bailey – Google review
I just want to say a big thank you to Louise Straw the solicitor she took time to help me find the right solutions, very helpful and kind I would 100% recommend Louise and this company. Thank you so much
Christina Ahmed – Google review
The solicitor Louise Straw and barrister Eddison Flint at Burton Copeland were both excellent in relation to my son's case, going above and beyond for us. I can't recommend them highly enough. You can have faith they will do their best for you and get the best possible outcome.
Sarah Palin – Google review
I would highly recommend Louise Straw at Burton Copeland for her reactivity and transparency. After a particular argument with a neighbour (ongoing issues), false allegations were made against me. The police turned up on a Friday when I wasn't in. I therefore contacted a number of Law firms in Manchester for advice early on the…
Neill Donald – Google review
Excellent professional service offered. I felt completely assured and in very capable hands. Louise Straw was quite simply amazing – fully supportive with superb client care. I would wholeheartedly recommend her and this firm.
Melanie Walker – Google review
Louise Straw did a truly fantastic job for a friend of mine facing a very serious criminal charge. She was sympathetic and supportive and inspired confidence in her ability throughout. The icing on the cake was that he was acquitted. I would recommend her without hesitation.
William O'Brien – Google review
Louise Straw of Burton Copeland was brilliant at preparing the case and offering tremendous support to the family. She was confident with great knowledge and insight to the harrowing experiences of defendants and their families. Support and compassion helped with the whole process.
Maureen Taylor – Google review
I recently had a problem with my employer which needed legal help. Louise attended my police interview with me and guided me through the procedure with professionalism. Louise kept in touch with me throughout until I was cleared of the charges. Thank you Louise.
Christine Wood – Google review
My solicitor was Suzanne Dooley, she is a credit to this company she couldn't of helped me more, down to earth and professional, from advice to standing in court she was brilliant, we actually got a better result than what we expected, helped ease alot of anxiety, I hope I don't need you again but…
Nay – Google review
Gwyn and Lisa were amazing! Supportive, superbly knowledgeable, helpful and super honest, even to their own detriment. A good result for me as well, I'm super happy! Thanks!
Zali Fordsham – Google review
What a fantastic service in received from Burton and Copland Gwyn Lewis was fantastic with me helped me all the way to winning my case not forgetting his secretary Lisa Nevitt who helped me with organizing everything and nothing was too much thank you so much highly recommended.
Daniel Marshall – Google review
I would like to leave a review for my solicitor Gwyn Lewis, Mr Lewis was professional kind and compassionate through out my case and kept me informed of everything through out the whole ordeal. Mr Lewis really helped to put me at ease and was so thorough, his wealth of experience in motoring matters is…
S Khan – Google review
Gwyn Lewis and the team at BC offer a fantastic legal service. Truly second to none and I wouldn't hesitate to use them time and time again. They get results!
Jim Murray – Google review
Amazing, professional and great legal service provided from Burton Copeland in particular our solicitor Gwyn Lewis. Mr Lewis deserves all the praise- honest, friendly and worth every penny of his work. So much effort put into our case and every last detail is thought through. Staff very friendly and easy to communicate with. If you…
Doonyia Ismail
I couldn't recommend Burton Copeland more highly, particularly Mr Gwyn Lewis himself. The service he provided was both professional and personal! With his knowledge and meticulous attention to detail lead to a positive outcome for my case, which I couldn't have done with out him! Can't thank him enough, he came recommended and wow am…
Sarah Taylor – Google review
Gwyn is in a class of his own. If you want a safe pair of hands that will conduct himself professionally this is who you need on side! Great service, very knowledgeable and at a reasonable price compared to others. Would highly recommend.
Mehul Nathwani – Google review
Where does one start when you want to share your story about a company and a man who made a massive impact on your life. Well, it has to be the beginning of the story I guess. Having been driving for nearly 40 years and not having any motoring offences blemishing my licence I made…
David Lowe – Google review
Gwyn Lewis was recommended to me to act for my son. His guidance, honesty & professional warm manner made a terrible situation for our family easier. Phone calls to Gwyn were always responded to even if just to say "I'm with a client, will call you back", which always happened. My thanks also to Lisa…
MB – Google review
[Sam's] Service was brilliant, I couldn't have asked for a better outcome.
Mr Howarth – Manchester
I was very happy with my service and Sam Corcoran is a fantastic solicitor whom I would hold in high regard. Everything you promised you delivered.
Mr H – Manchester
[Karl provided] a very professional and supportive service. Excellent outcome.
Mr F – Manchester
I would highly recommend Karl and I am happy with the service he provided.
Ms S – Cheshire
[Karl] I would like to start by thanking you so very much for your help and support in court. Not sure I would have managed without your support and guidance on the day. It was all new to me but with your help, support and guidance I think we managed an excellent result. Thank you very much Karl.
Mr L – Cheshire
Mr Lewis came like an angel at my worst times. I'd 2 cases where Mr Lewis was helping me. 1st case was dropped at the initial stage (i wasn't the driver). 2nd one was dismissed after the hearing. I'll remember his help for a long time. Very professional. His words will put you at ease…
Tareq Chowdhury – Google review
[Rob] thanks for your invaluable help and counsel over the years…you are the best solicitor I could have hoped. Never forget that. You are more amazing than I feel you give yourself credit for. Again. Thank you from the bottom of my heart. I am forever in your debt for my freedom.
Mr F. Manchester
Service was excellent – Dan was brilliant with my son who is 14 and was fairly stressed and concerned by the position he found himself in.  Dan guided both my son and I through the process and gave us real confidence that the right result would be reached as well as keeping us updated. I…
Mr N – Manchester
I am writing to express my sincerest gratitude for the legal advice and emotional support provided by one of your solicitors, Celia Thorpe. Celia was incredibly helpful and refreshingly honest at every step of the process. Celia is extremely knowledgeable. Even when I had some doubts, Celia listened and gave me her opinion and advice. I…
Ms L – Staffordshire
I can only state how impressed I was with Burton Copeland, Celia Thorpe was the solicitor assigned to support me, she is knowledgeable and experienced in her field, her advice has always been exemplary, she goes the extra mile to support her clients. She looked at the possibilities of how she could support me rather…
Carl Hallbrook – Google Review
Representation from Mr Gwyn Lewis himself has been more than 5 stars, I could not express how grateful I was and still am for his support and dedicated hard work. I cannot recommend him enough! Thank you very much for everything!
Jessica McMullen – Google Review
I found Gwyn extremely helpful and efficient giving you the confidence that you have an expert in his field who really care about you!!!
Chaim Meiselman – Google Review
I'd like to thank Burton Copeland, specifically Gwyn Lewis who dealt with my case. Excellent service provided throughout. Communication was brilliant. My case was resolved and very happy with the outcome. Thank you again
Michael Wilton – Google Review
Mrs Yvonne Garside was was highly professional and always ensured that i was receiving the greatest amount of support and information for all of my enquiries. Very sophisticated and impeccable solicitor
Google Review
Very satisfied with overall level of service, and gave me all good information and advice, staff has been very good and helpful, I will highly recommend them to anyone who needs them.Also big thanks goes to Ned for your support and advice me also being patient with me . Thanks
Prince Appenteng – Google Review
Had Matloob as my Solicitor for a case. Gave me excellent advice when we met and kept me updated through the case which resulted in a No Further Action from the police. Would recommend to anyone, no nonsense solicitor who tells you the possibilities the likely outcomes and keeps you grounded.
Millad – Google Review
Thank you to Burton Copeland, specifically Gwyn Lewis with the help of Lisa. Having previously dealt with a different solicitor, who let me down in several ways leaving me in a really difficult spot, Gwyn was more than happy, and capable of saving the day. Gwyn was always there to answer any questions we had…
RM – Google Review
Great, Professional solicitors!!! They wanted to ban me for driving and Mr Lewis saved the day with no fine or penalty points. Highly recommended!!
Colside Ltd – Google Review
Many thanks to Gwyn, Nick, Lisa and Sharlene, professional, kept me in the loop and we got the right result. Well recommended.
Mark Jones – Google Review
Matloob Ahmed was the Litigator that dealt with the case. I had such a positive experienced with him, he was always in communication with me and made me feel at ease. He is an extremely knowledgeable and professional in his dealings. The outcome of the case was the absolute best it could have been and…
Bonnie Rowle – Google Review
I have had an amazing experience with Burton & Copeland with special thanks to Matloob. He was extremely supportive, understanding & compassionate during my case, providing support even out of hours. Matt made a concerted effort to make sure I was at ease at all times & broke down every step of the case to…
Jade Kan – Google Review
Matloob Ahmed is the best Solicitor I have ever worked with. From our first meeting, he explained everything to me in terms I could easily understand. He was always very responsive when I had questions outside of our meetings & because of his excellence, we achieved the outcome we wanted 👍 If anyone is looking…
Adil – Google Review
Our Burton Copeland solicitor Suzanne Dooley was an excellent advocate. She was clear and insightful, keeping us abreast of proceedings and answering our questions as they arose. She was also compassionate and supportive at a difficult time, going the extra mile despite other demands on her time. We would definitely use her again.
Maria Barrett – Google Review
Dear Rob, I wanted to express my heartfelt gratitude for your exceptional professionalism and support during a difficult time. When my son, who was 17 at the time and carrying a knife, found himself in a challenging situation, your presence and guidance were invaluable. Your calm demeanor and ability to navigate this sensitive issue, even…
Ms P – Manchester
Gwyn Lewis was professional and approachable. You are usually going through a difficult time if you need a defence lawyer so it is important that you they make you feel valued, explain everything honestly without jargon and reassure you wherever they can. Gwyn had the perfect balance of all the legal and personal skills required.…
Jane Milligan – Google Review
I am writing to express my sincere gratitude and appreciation for the outstanding legal representation provided by Gwyn Lewis, who defended me in a recent serious driving charge. Having been let down from another firm Gwyn was recommended to me at the 11th hour. From the outset, Gwyn demonstrated a high level of professionalism, legal…
Tracey Torr – Google Review
I can't thank Burton Copeland LLP enough I have had an amazing experience especially with Gwyn Lewis who has helped me with my case, he has been amazing he guided and helped in every possible way but did not stop until we got the result that we hoped to get, I can't thank Gwyn enough,…
Saira Amjid – Google Review
On point with legal knowledge, magical… Gwyn Lewis keeps his reputation as a wizard!
Yehya Gamie – Google Review
See All Testimonials