OUR JONATHAN WALL COMMENTS ON THE RECENT REPORTS AND STATEMENTS MADE BY ATTORNEY GENERAL, DIRECTOR OF PUBLIC PROSECUTIONS AND NATIONAL POLICE CHIEFS' COUNCIL ON THE MEASURES THEY ARE TAKING IN RELATION TO THE RECENT DISCLOSURE SCANDALS.
"The Attorney General, Jeremy Wright QC is reported to have said that police forces and prosecutors were not carrying out "basic" procedures. He apparently declined to say whether Chief Prosecutor Alison Saunders should consider her position but did say that there was "no excuse" and described a "substantial problem" with how disclosure protocol is followed.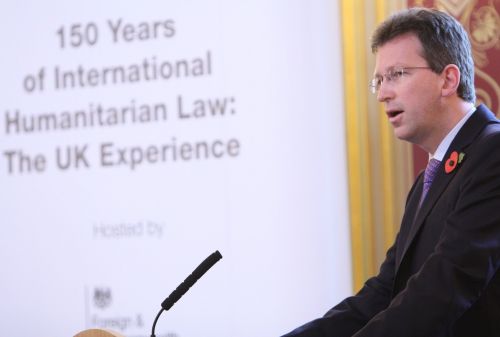 He also confirmed that he had prompted the review of all live cases which Sanders had confirmed in a press release on Friday in which she confirmed a range of measures including "assessing all live rape and serious sexual assault cases to check they are satisfied that disclosure obligations have been met."
The CPS says that since July and following a report from the Her Majesty's Crown Prosecution Service Inspectorate (HMCPSI) last year they have taken the following steps:
Improving the CPS digital case management system to make it easier to deal with evidential material

Reviewing the police HOLMES computers system to ensure sensitive material is stored and disclosed properly

Refreshing the CPS Disclosure Manual. An updated version to assist both the police and prosecutors in meeting their obligations will be published shortly

Establishing CPS disclosure champions to give advice and support in area such as training for prosecutors.
In addition the Crown Prosecution Service also announced that in addition to those steps they would:
Review disclosure training with the College of Policing

Developing a cadre of specialist and experienced disclosure experts in every force

Providing all multimedia evidence from the CPS to the defence digitally

Putting in place specific improvement plans for each force and CPS area

Setting up a system for the CPS and police to better identify and deal with cases with significant and complex disclosure issues.
What More Could the CPS Do?
Burton Copeland reported two weeks ago on the fact that the CPS website warns of the consequences of non disclosure but one of their failings is that it does not warn prosecutors that shortcomings in their disclosure processes could lead to miscarriage of justice. The Guidance on the website seems more concerned with financial penalties or disciplinary proceedings against the police or prosecution.
In light of the recent problems in a number of cases in relation to sexual offences, Alison Saunders said that Senior Lawyers were now "assessing all live rape and serious sexual assault cases to check they are satisfied that disclosure obligations have been met". Unfortunately in my view, this is too little too late. Firstly a review by a senior lawyer should have already taken place. But secondly what about other offences. The CPS should be reviewing all cases, present and past. Are the CPS seriously saying that disclosure measures will be tighter but only if you are accused of a sexual offence. What about those accused falsely accused of assault, should they not expect the same high level of investigation by the police and scrutiny by CPS lawyers? Will it take another huge miscarriage of justice such as the Birmingham bombing case before the system changes?
In conclusion, it is all very well putting systems in place to manage cases more effectively, but for me it more about going back to the basics, forgetting about budgets, figures and targets and remembering that it is about justice. All that CPS lawyers and police officers need to do is follow the Criminal Procedure and Investigation Act which was passed by parliament in order to ensure fairness and prevent miscarriages of justice".
JONATHAN WALL – BURTON COPELAND
Jonathan has been involved in criminal law since 1990 well before the implementation of the Criminal Procedure and Investigations Act. To read more about him please see his profile here.