Assisted by many from the Manchester Legal Community and supporters of the chosen Charity PIES, we hope that this will be one of the best social and networking events for Manchester in 2019
The event will take place at the Legends Suite at Manchester City Football Club on Thursday 23rd May 2019 and will be hosted by PIES Charity Patron Edwina Currie.
"The initial response from those in the Manchester legal community has been amazing and we have already have over 200 people confirmed as attending".
The quiz has already received some amazing donations for a silent auction and raffle including lots of football tickets for Manchester United and Manchester City including hospitality tickets, tickets for Littlemix at the Manchester Arena as well as cases of wine, champagne and shop vouchers to name just a few.
"We don't want to limit this just to the legal community, we see this as an opportunity for the whole business community of Manchester to come together, network, have a fun night and raise some much needed funds for some amazing children"
Burton Copeland Partner Daniel Weed began organising the event recently having been involved with the PIES Charity for the past few years and last year travelling to Africa in order to see for himself the marvellous work that this small North West Charity does.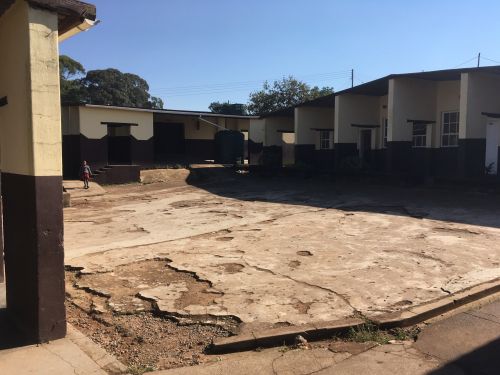 The acronym stands for "Partners in Education Swaziland" and helps runs two centres for Children in Msunduza and Malagwane. Having been introduced to Norman & Lynn Yates a few years ago he and his wife decided to sponsor a child and pay for her Education. Ncobile, is now 16 years of age and still attends the centres.
"The sponsorship is extremely modest considering it pays for a child to be educated for a year who would possibly otherwise go without education. It has been extremely rewarding to know we can help a child with much needed and wanted education and it was a great privilege to meet Ncobile on my recent visit."
The charity provides a safe and caring environment for Children, the provision of basic medical needs, education and a meal a day for the children who attend.
Having assisted in raising awareness of the charity and attending at fundraising events, a couple of years ago Daniel began to wonder if there was anything else he could do for the charity. It didn't take long for Norman to offer him to opportunity to visit the two centres, see the work that they were doing at the centres and get stuck in helping out.
Daniel decided that he was going to go and funded the 10 1/2 hour flight from Manchester via Paris to Johannesburg himself. He then embarked on a 4 hour bus Journey to Mbabane, Estwatini (Formerly known as Swaziland). As well as meetingNcobile which he described as; "incredibly rewarding yet humbling", he spent the next 10 days, helping with the children, ploughing fields and planting vegetables. He also donned a full bee protective suit to assist in the Bee keeping project.
"I had the privilege to meet lots of children who benefit from the centres. They are grateful for all they have, but they really have very little. They live in a beautiful country but their life at such a young age comes with significant challenges. They need so much but want for nothing….this small charity makes a huge difference to their lives and it is an honour to be involved"
Since the trip Daniel has been asked to become a Trustee of the charity and is hoping is returningto Estwatini later this year to continue with this fantastic cause.