The British swimming results website published figures today showing that Reuben is second in the country for the male Short course 50 metre backstroke event achieving a personal best of 34.78 seconds, ranking him at second in the country for his age group. Reuben who currently trains with Bolton Metro Swimming Squad has been swimming from a very early age was only less than a tenth of a second slower than Jacob Mills who came first with a time of 34.71
Reuben also known by the nickname "Quayley" has trained hard this year and his parents are extremely proud. Rustine said:
"He has worked hard and we are so proud of him. We are also especially grateful to his coach Ric Howard and must say a great thank you to him for all his effort.
Ric has only been in the role at Bolton Metros since the summer but who has also had a great success, has achieved 1 gold and 3 silver medals in the European Championships and still holds several British Records.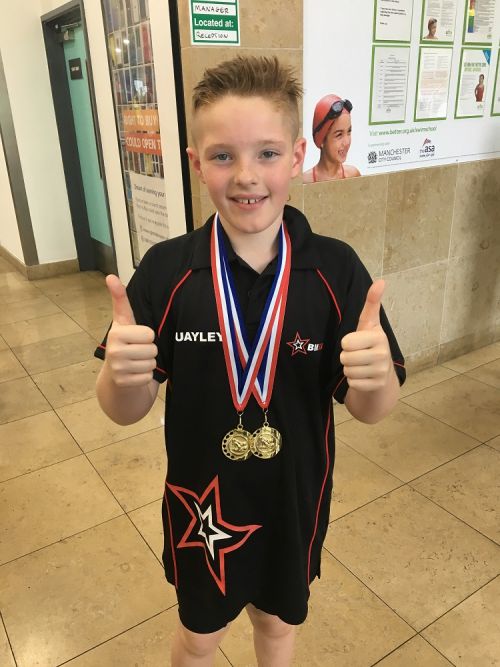 Quayley – an Olympic Medal Winner in the making!