The Best Outcome Starts Here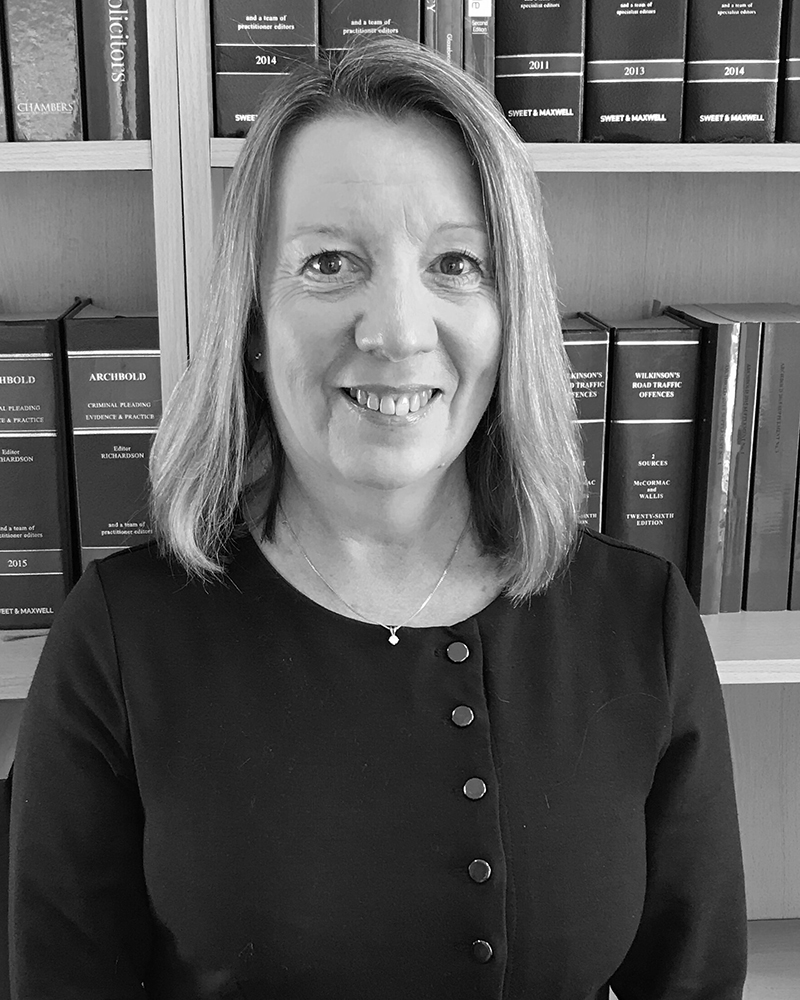 Louise Straw
Managing Partner & Supervising Solicitor
Louise initially qualified at the bar and completed her pupillage with David Turner QC at Exchange Chambers in Liverpool.
From there Louise spent over 7 years as a senior crown prosecutor with Greater Manchester Crown Prosecution Service before leaving to join the highly respected team at Burton Copeland.
Louise is the current Managing Partner of the firm and also heads the Crown Court Department and carries a full and varied case load. In addition, her role involves; representing members of the Royal College of Nursing in respect of both criminal and disciplinary matters; the preparation of high profile Crown Court cases including historic sexual offences, murder and drugs and conducting her own advocacy in the magistrates' court.
She also holds the Higher Court (Criminal Advocacy) qualification.
Louise is a member of The Honourable Society of Gray's Inn and The Law Society. She is a past President of Manchester Law Society and the current Chair of the Legal Education Committee of Manchester Law Society. She is a current Duty Solicitor in Greater Manchester and holds a Criminal Law Solicitors Association (CLSA) qualification.
Notable Cases
R v T & W: (Preston) Members of the Salvation Army accused of historical sexual abuse.

R v D (Bradford) Vicar acquitted of historic sexual offences.

R v T (Warwick) Care worker acquitted of historic sexual abuse.

R v R (Birmingham) Retired De La Salle Brother acquitted of offences of alleged historic sexual offences.

R v J: (Manchester) Student at the Royal National College of Music acquitted in relation to an allegation of rape.

R v P (Nottingham) Doctor charged with multiple assaults on patients.

R v G (Manchester) Allegations of both physical and sexual abuse within a closed community.

R v H (Manchester) Historical sexual abuse

R v J (Manchester) Historical sexual abuse

Police v D (Cumbria) Instructed to act in large scale police investigation into child abuse at Care Homes

R v O'C (Liverpool) & R v C (Chester) Instructed by defendants both accused of rape and having been referred following recommendations on the daftmoo forum.

The General Pharmaceutical Council v K : Professional disciplinary proceedings.

R (L) v Coroner : For Midland North Shropshire.

R v O : Stalker of David Beckham.

R v N-B : Child abuse.

R v Mark Daley : The BBC undercover reporter who exposed racism in Greater Manchester Police. Link to The Guardian report

R v G : Blackmail of the Rooneys – acquitted

R v W : Murder – acquitted

R v P : Nurse charged with assault of patient – acquitted.

R v A : Nurse accused of neglect (represented at both inquest and the NMC) – no findings recorded against client.

R v R : Nurse accused of gross negligence manslaughter – no charges brought.
Louise Straw: Testimonials
Excellent Service provided by the fostering Network And Louise Straw in Particular. Cannot thank Louise enough for her help, patience and advice during this time and given the circumstances and restriction due to COVID19.
Mr & Mrs A, Monmouthshire
Hannah and Louise were always willing to go through everything with us and to listen to what we had to say and go through all the information we provided.  We felt supported.
Mr L – Kent
I found your service very good and very prompt. The solicitors advice was very good and very professional . I felt that my case was important to her and felt reassured in her presence. A personal thanks to Louise.
Mr A – West Midlands
Couldn't thank Louise Straw and Daniel Weed enough. Efficient and professional. Kept me updated every step of the way, and got me through the most awful year and a half of my life with the best results.
Would highly recommend and I will be forever grateful
Candice Bailey – Google review
I just want to say a big thank you to Louise Straw the solicitor she took time to help me find the right solutions, very helpful and kind I would 100% recommend Louise and this company. Thank you so much
Christina Ahmed – Google review
I recently had a problem with my employer which needed legal help. Louise attended my police interview with me and guided me through the procedure with professionalism. Louise kept in touch with me throughout until I was cleared of the charges. Thank you Louise.
Christine Wood – Google review
The solicitor Louise Straw and barrister Eddison Flint at Burton Copeland were both excellent in relation to my son's case, going above and beyond for us. I can't recommend them highly enough. You can have faith they will do their best for you and get the best possible outcome.
Sarah Palin – Google review
I would highly recommend Louise Straw at Burton Copeland for her reactivity and transparency. After a particular argument with a neighbour (ongoing issues), false allegations were made against me. The police turned up on a Friday when I wasn't in. I therefore contacted a number of Law firms in Manchester for advice early on the Saturday morning. Louise called at 07.15am and provided me with a thorough legal understanding of the situation. As such no further action was taken against me.
Neill Donald – Google review
Excellent professional service offered. I felt completely assured and in very capable hands. Louise Straw was quite simply amazing – fully supportive with superb client care. I would wholeheartedly recommend her and this firm.
Melanie Walker – Google review
Louise Straw did a truly fantastic job for a friend of mine facing a very serious criminal charge. She was sympathetic and supportive and inspired confidence in her ability throughout. The icing on the cake was that he was acquitted. I would recommend her without hesitation.
William O'Brien – Google review
Louise Straw of Burton Copeland was brilliant at preparing the case and offering tremendous support to the family. She was confident with great knowledge and insight to the harrowing experiences of defendants and their families. Support and compassion helped with the whole process.
Maureen Taylor – Google review